Maligayang Pasko!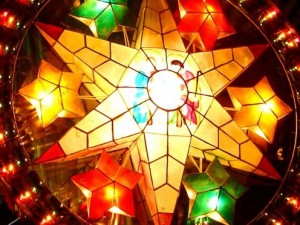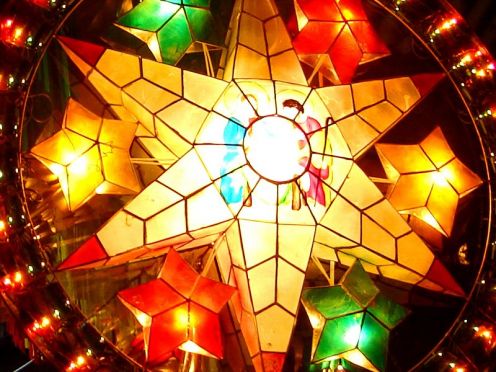 Dec 23, 2012
Greetings from Philamohio!
With Christmas coming up, you might be interested how Filipinos celebrate this beloved holiday. send your comments on your favorite Filipino christmas traditions !
This was taken from : http://www.kabayancentral.com/pasko/How-Do-Filipinos-Celebrate-Christmas.html
If you're interested check out this article from CNN.com
http://www.cnn.com/2012/12/05/world/asia/irpt-xmas-philippines-traditions/index.html
How Do Filipinos Celebrate Christmas?
Filipinos celebrate the longest Christmas season in the world. As soon as it is "Ber" ( as in SeptemBER"), festive Christmas carols begin to play on the radio, and Christmas decorations begin to appear. Christmas trees begin to appear a bit later, around the second or third week of November ( just before the US Thanksgiving holidays )
The Christmas song play until Three Kings Day ( first Sunday of January) and the decorations stay even longer, sometimes up to February.
So how do Filipinos really celebrate Christmas?
September
Play Filipino Christmas songs
Decorate homes and offices with Christmas lights, lanterns.
November
Prepare for Christmas parties.
Begin spending 13th month pay by going Christmas shopping
December
Go "karoling" or serenade neighbors, friends and benefactors with Christmas carols to spread holiday cheers.
Reward carolers with cash and/or snacks.
December 16
Attend "Simbang gabi", which is a daily Mass for nine days, held at dawn, beginning December 16.
When available, eat puto bumbong (sticky rice steamed inside a "bumbong," or small bamboo tube), "bibingka" (rice cake with salted eggs and fresh coconut meat) and "suman" (steamed rice wrapped in banana leaves) outside the church. Wash them down by drinking steaming "salabat" (ginger brew), tsokolate ( native chocolate drink) or coffee.
Celebrate with numerous Christmas parties and start your gift-giving.
December 24
In the provinces, watch the "Panunuluyan" in the town plaza on Christmas Eve. This is a re-enactment of Joseph and Mary's journey to Bethlehem to portrays the difficulty they encountered along the way and the joyous birth of Jesus Christ.
Attend midnight Mass on Christmas Eve. Nowadays, several masses are held on Christmas Eve to accommodate everyone, but the most attended is the last mass before midnight.
Gather with friends and relatives for "Noche Buena" at midnight, and feast on "jamon" ( ham ), "quezo de bola" ( quedam cheese ball ), bibingka ( rice cake ) and sopas ( soup, normally with macaroni noodles ) and pandesal (soft bread) or "tasty" ( sliced bread ) This festive meal is followed by the exchange of gifts.
December 25
Arrange to visit family and friends on Christmas Day. Eat "Noche Buena" leftovers. Exchange more gifts.
December 28
Tease your friends by trying to borrow money and playing pranks on December 28, the "Ninos Inocentes" or Feast of the Innocent's Day.
December 31
Buy round fruits and dress in clothes with lots of circles (circles to represent money) and carry some cash on New Year's Eve to bring riches in the coming year.
Just before midnight, make lots of noise to drive away the bad luck and the Old Year, and light "lusis" (sparklers), "kwitis" (fireworks) and "rebentador" (firecrackers, mini-bombs) to welcome good luck and the New Year.
January 1
Gather again with friends and relatives for "Noche Buena" after midnight to feast on a "lechon" ( roast pig ), "lechon manok" (roast chicken) and other delicacies. This sumptious first meal will hopefully bring more good meals throughout the New Year.
Drink and be merry the rest of the night.
Feast of the Three Kings
Attend mass. The holiday season officially draws to a close on the Feast of the Three Kings on the first Sunday of January.
Take down those Christmas decorations and start counting: 350 or so days till the next Christmas…