PASO News
The Latest News and Events From the Philippine-American Society of Ohio
It is that time of year again for the Cleveland SantaCruzan! With the long winter finally over, how wonderful it will be to focus on one of the oldest traditions of Filipino religious expression that offers hope and joy in the midst of spring!
Continuing with the success of last year's event, plans are being made to create a 2014 Cleveland SantaCruzan that provides individuals and families with an opportunity to celebrate the True Cross of Christ. Now in its 37th through daily prayers and songs at the Philippine American Cultural Center in Parma, while the final celebration will include the Mass and Procession just around the corner at Saint Columbkille Catholic Church. But most importantly, the Catholic Diocese of Cleveland through the Most Reverend Bishop Richard Lennon is graciously allowing the Cleveland SantaCruzan to borrow the True Cross reliquary from the collection of the late Archbishop Edward Hoban. Like last year, the cross reliquary will be accompanied by the traveling Pilgrim Virgin Statue (Our Lady of Fatima) on loan from Saint Columbkille Church.
As always, the Cleveland SantaCruzan is an event entirely free of charge for its participants. In order to ensure its success, it needs your help to defray costs in the form of a donation or the placement of an advertisement in the 2014 Souvenir Program.
If you can help with the SantaCruzan this year, which is expected to draw between 300-500 people from May 16 – May 25, please mail the form below with your tax deductible donation or advertisement request with a check payable to the Angel Gabriel Education Foundation (an IRS-approved 501(c)(3) charitable organization) as soon as possible to the address shown below. If you should have any questions, please feel free to contact me at (216) 544-3699. Thank you in advance for your generosity and God Bless You!
Linda Lagunzad, Esq.
Incoming President, SantaCruzan ("Holy Cross") Inc.
Download
Santacruzan 2014 Flyer »
Santacruzan 2014 Welcome Letter & Advertisement Form »
PASO is happy to support the Cleveland International Film Festival as a Community Partner. As such, PASO is sponsoring a film, "The Bit Player," directed by Jeffrey Jeturian, a Filipino filmmaker from Manila. He has been in the film industry since the mid-80s and worked his way up from wardrobe and crew to writer, producer, and director. In addition to film, he's served as a producer on several Philippine television shows.
First Screening: Sunday, March 23rd, 2014 at 9:15pm
Second Screening: Tuesday, March 25th, 2014 at 11:30am
Location: Tower City Cinemas
Ticket Price: $14 or $12 with the Code: PASO
Buy Tickets: www.clevelandfilm.org
Year: 2013
Country: Philippines
Run Time: 111 Minutes
---
---
A Brief Synopsis
Loida is a single, middle-aged mother with very lofty goals. For years she's been working as an extra on soap operas, patiently waiting for her chance to shine. However the path to "making it" is anything but easy. The odds are always stacked against you, especially as you age. Since her non-speaking roles don't pay much, Loida works extra hard to make ends meet. While this means time away from her daughter, her extreme work ethic ensures that they're at least somewhat financially stable. At this point, her desire to succeed is as much driven by her parental responsibilities as her own personal ambitions. In fact, her motherly ways have seeped on set, as she often offers guidance to the younger extras. In a field driven by greed and ego, Loida's kindhearted nature stands out like a sore thumb. Will she ever get her big break, or will the industry break her instead? THE BIT PLAYER is a raw but endearing tale of a woman coming to terms with the reality of her dreams. (In Tagalog with subtitles) —E.F.
For more information on the film visit:
www.clevelandfilm.org/films/2014/the-bit-player
Thanks to everyone who attended the reverse raffle. Fun was had by all! Thanks to Nelin Retizos for emceeing the event and to GG LLoyd for all the pictures.
Pictures from Pista Sa Nayon. It was a wonderful time. The dancers performed traditional Filipino dances. Thank you Fely Bangayan, Fe Juan, Aimee Castro and all the dancers and to those who attended this event.  Thanks GG Lloyd for the pictures.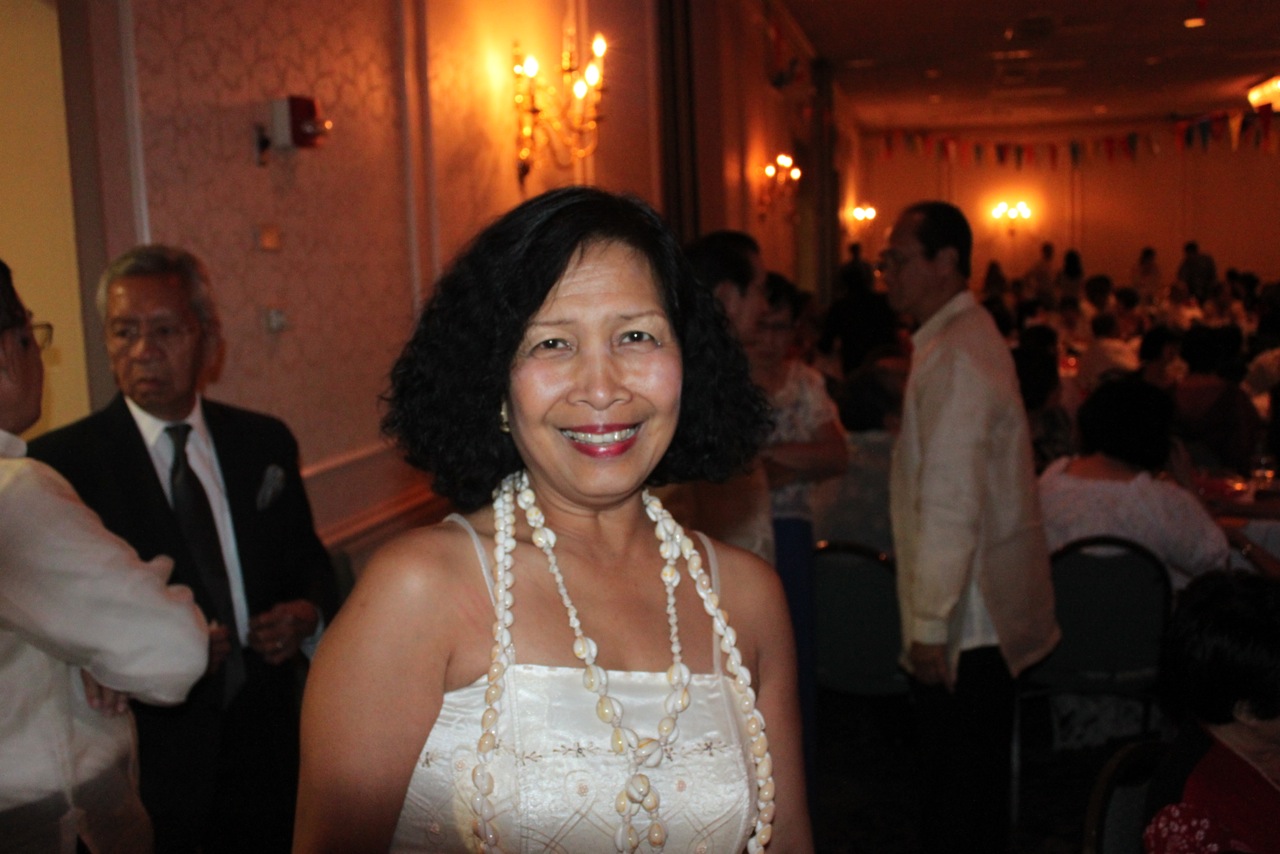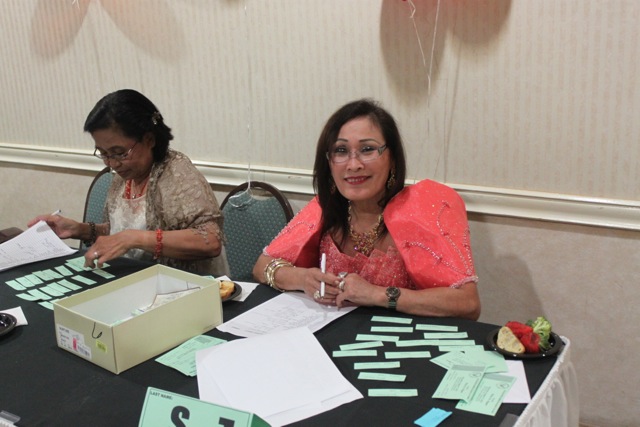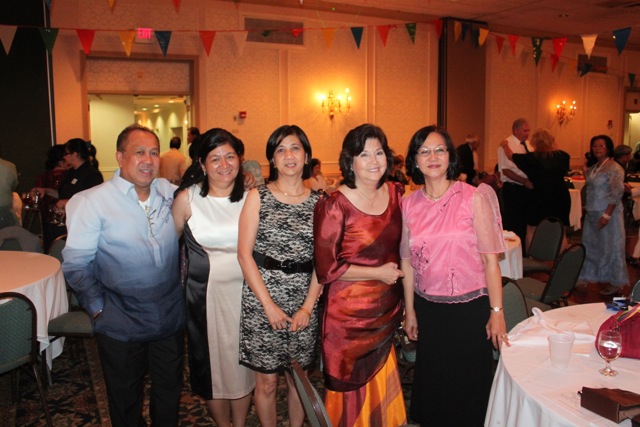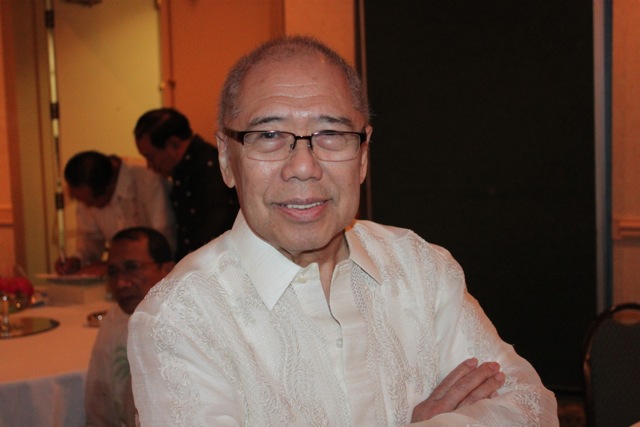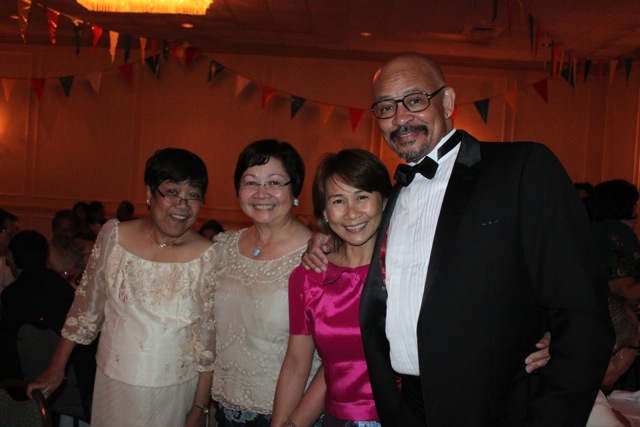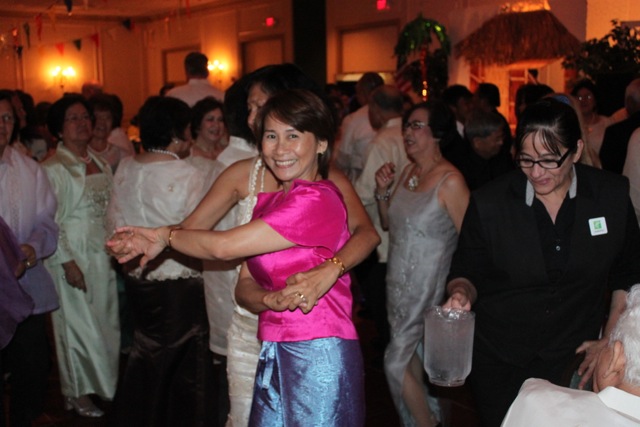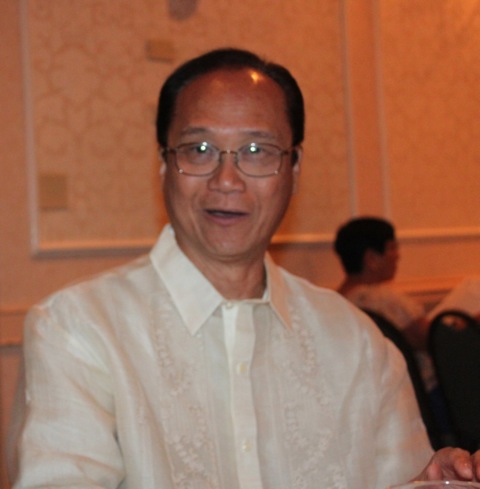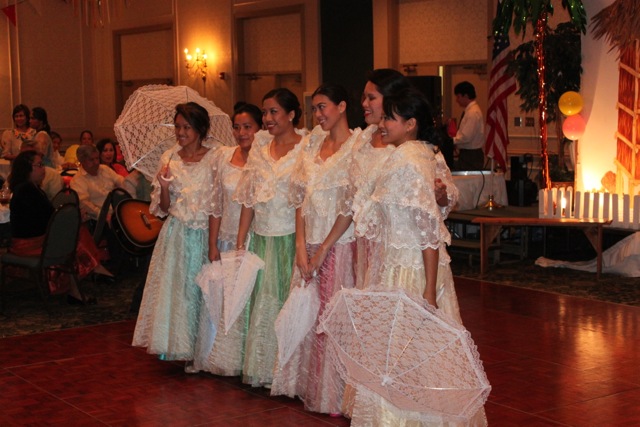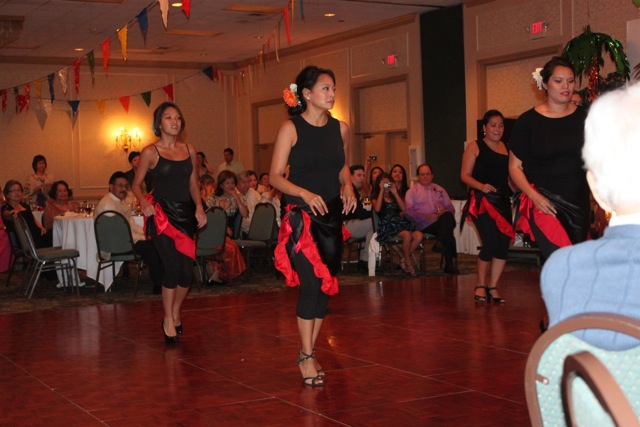 PASO sponsored a successful concert titled "Aawitan Kita" led by Armida Siguion-Reyna and the famous group from the Philippines. 400 people attended this show.
Included in the picture are Zenaida Jandi-President PASO, Armando Damian, Chairman of the Board and Carmencita Damian chairman of the event.
By Marina Velmin
In April and May 2011, complimentary computer classes were conducted every Tuesday evening at 6:30 – 8:00PM at the Philippine Cultural & Civic Center.  The classes were open to Filipino women residing in the community. This was made possible by a grant provided by the US Department of Justice to empower Asian women.
The Philippine American Society of Ohio (PASO), in partnership with Asian Services in Action, Inc. collaborated to provide laptops and financial assistance  to complete the project. Retired physician Jorge Jandi taught the computer classes weekly.
Due to popular demand, those who were unable to attend the computer classes last April & May were able to do so in November and December of 2011. There were be a total of 6 computer sessions with Dr. Jorge Jandi once again conducting the classes. Everyone was encouraged to bring their own laptops to allow beginners use of the ones provided at the center.
Emphasis was placed on introducing basic computer technology.
By Armando B. Damian,MD., PASO President
2011 was a very busy year for PASO and with a committed Board, everything went well.
AKSA – Aawitan Kita Concert
We hosted the first US concert for AKSA (Aawitan Kita sa America) 2011. Led by the wonderful Armida Siguion-Reyna, the  group played to a sold out audience of about 400 enthusiastic fans and brought tears and longing for the old country to many. Truly, an unmitigated success despite the short 3-week preparation.
Pista sa Nayon (Annual Summer Dinner Dance)
The 2011 Pista sa Nayon celebration thrilled the crowd with a bevy of Folk Dances (Carinosa, Binasuan and Salakot dance) followed by a melodious Harana complete with the Bahay Kubo (Nipa Hut). Kudos to all cultural performers who performed with grace and style. The lechons were delicious.
Gazebo and San Lorenzo Ruiz Shrine
The long awaited home for San Lorenzo Ruiz de Manila was finally blessed and inaugurated at the Cultural Center Gazebo. It was witnessed by a  large crowd. The Blessing and Holy Mass were Officiated by Fr. Judes Angeles. This event was sponsored by PAM (Philippine-American Ministry) under the leadership of its President Charlie Flores. PASO is indeed very happy to bring this project to completion in collaboration with PAM.
Renovation Cultural Center
We are in the initial phases of planning for the Cultural Center Renovation project. We encourage your ideas and suggestions as these changes will help preserve our Philippine Cultural Heritage. This initiative is spearheaded by Marina Velmin, President of the Women's Auxiliary to the PASO. We need and value your input in this and other PASO endeavors.
Walkway to Cultural Center
We have collaborated with Cleveland Metropark System to develop an elevated walkway to the back portion of our property. This will allow us to use and enjoy the marsh areas and give us access to Metropark's parking areas and trails.
Outreach programs led by APPO Auxiliary
The Women's Auxiliary to PASO has done some wonderful outreach programs for the community as well such as computer classes, Empowerment Programs and Domestic Abuse seminars. See the summary of the computer classes here.
Health Fair in collaboration with PNAO and APPO held twice. The most recent was at the PASO picnic and benefits the community with health screening education and consultations.
Younger Generation Participation
The past few years brought about some exciting, yet fundamental changes for PASO especially  with our younger generation's participation and leadership roles. Your PASO board continually promote a more inclusive and transparent administration. Moreover, we actively encourage participation in leadership roles for every segment of our community, especially our younger generation. We fully recognize our youth as our hope for the future and under Phil Bautista's leadership, we have sponsored networking events to promote PASO's goals and objectives.
Awards
As PASO continues to draw unprecedented support from a wide spectrum of groups within our community. I am continually amazed by the new faces and people we have yet to reach. PASO is very proud to recognize outstanding members of our community who has excelled in theirs endeavors. Please inform us of any such individuals in your group. The PASO scholarship program will continue to recognize and support deserving students. During our July 2011 Pista sa Nayon festivities at the Holiday Inn, Dr Juliana M. dela Cruz was presented with the 2011 Recognition Award for the Outstanding Educator by the Cleveland Metropolitan School District for 2011.
Scholarship Awards were given to four outstanding students from the Class of 2011:
Dennis D. Silva
Paul Joseph Krause
Kristina Padolina
Elizabeth O'Neill.
Ethnic Diversity
As we march into the future, PASO will to be strong advocates for ethnic diversity and contribute to the greater good of the Asian American Community in NE Ohio. We will promote greater collaboration and unity among all Filipino-American organization in this region.
Constitution and by Law
The Board ratified the Amended Code of Regulations (Constitution and Bylaws ) which will help determine our future direction and objectives.
PASO Family Picnic:  September 11, 2011
Mass service by Fr. Nacorda. There was entertainment, bake and food sale including the famous Halo-Halo.
Reverse Raffle:  October 7, 2011
Held at the Double Tree Hotel with a chance to win $2,000. Proceeds went to the renovation  of the Philippine Cultural Center.
Induction of Officers and Holiday (Christmas) Ball: December 3, 2011
Held at the Double Tree Hotel, we enjoyed a most wonderful evening of fun and camaraderie to welcome the Holiday Season.
With a committed Board and support of the Philippine-American Community, the future  is indeed brighter for all of us.